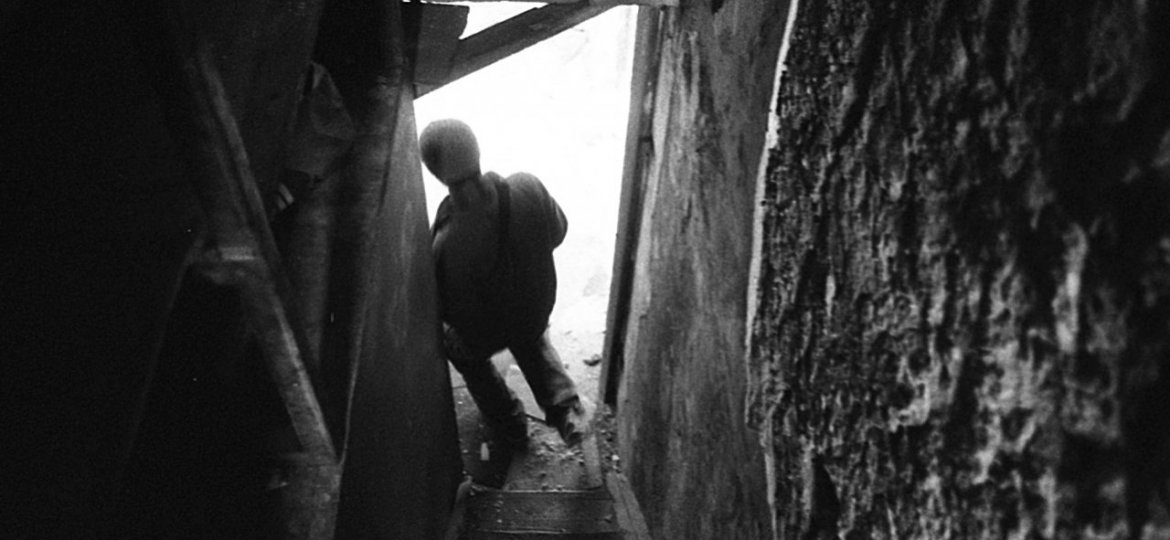 Despite the large number of civilian casualties in conflict ravaged Afghanistan, Germany and other European countries continue forcibly returning Afghan refugees to Kabul and putting their lives at risk.
In the news report 'Escape Again', PRO ASYL and Refugee Support Aegean researchers spoke to four Afghan refugees deported from Germany. All four interviewees said that they had no choice but to flee again as their lives were at risk in Afghanistan. During their second journey to Europe, they faced further dangers and they are now stranded and live under degrading conditions in Greece.
'What the stories of these young refugees highlight is that Germany is prepared to ignore the harsh reality of Afghanistan not being a safe country for the shake of controlling migration. Continuing with the policy of deportation flights, the Germany authorities put more lives of vulnerable refugees at risk", said Karl Kopp, PRO ASYL Director of European Affairs.
Since the adoption of the EU-Afghanistan "Joint Way Forward" agreement in October 2016, a total of 174 Afghan nationals have been deported from Germany to Kabul.
The four men escaped Afghanistan when they were very young and applied for asylum in Germany, but never got a secure status. They were well integrated, worked or went to school. Still, they were apprehended at dawn, put in a deportation flight and forcibly returned to Afghanistan. The deportation experience was hugely traumatic for them. Upon their return to Kabul, they found only temporary shelter, were threatened and witnessed bomb explosions near them.
"During 2017, there were more than 10,000, civilian casualties in Afghanistan and in recent weeks there have been more deadly attacks. How much more needs to be said and how many more lives have to be ruined before returns to Afghanistan are stopped?" said Karl Kopp
Ali Mohammad*, 27 years-old, described the distressing nightmare of his deportation:  "At dawn, the police was suddenly standing in my room. It was maybe 4 o'clock. They only gave me 10 minutes to prepare. I took just the clothes that I was wearing. I forgot to take my school certificate because of the shock. Then I was in Kabul, after six years in Germany. What I saw there was very difficult for me. The first days I was too afraid to even go out of the door."
Mostafa*, 24 year-old, spoke about the dangers he experienced following his deportation to Kabul: "While I was back in Afghanistan, a bomb exploded three times near me…"
The four men were forced to flee Afghanistan once more. During their journey to Europe, they faced more dangers such as detention and push-backs. Hassan Jan*, 29 years-old, described to our researchers a collective expulsion from Greece in June 2017:  "…They (Greek authorities) put us in a windowless van and transferred me (and) other refugees including families to the shores of river Evros where they forced us to board a boat.  They left us on a small island in the middle of the river.  We were forced to walk through the river to reach the (Turkish) shore ….."
All of them are now in limbo in Greece. Hassan Jan* is trying to survive in Athens while the three others are trapped in an island refugee camp as a result of the migration deal concluded between Turkey and the EU. They still hope of reaching what they consider home – Germany.
Jafar*, is only 25 years-old but the experiences of deportation, risks in Afghanistan and living conditions in a Greek refugee camp have taken their toll on his mental health. He says: "… People are so tired from the conditions and the uncertainty of their future that nearly every day a fight breaks out. In December 2017, our tents got destroyed once more during such chaos. All our things got lost, stolen or destroyed. We have nothing, but the little things we keep like treasures are lost every time and we start from zero again."
 'These young men are the victims of two migration deals, the EU-Turkey deal and the EU-Afghanistan deal. First, they were returned to a country where they were at risk of persecution or death and now their lives are on hold because European countries choose to ignore that Afghanistan and Turkey are not safe countries to return refugees" said Natassa Strahini, RSA lawyer.
*All names are changed to keep anonymity.
———————————————————————————————
PRO ASYL is an independent voice raised for human rights and refugee protection in Germany and Europe. Its work is financed solely by membership fees, donations and grants from its foundation / from foundations. For information on this report. For press contact: phone: +49 (0) 69 24 23 14 30 and email: [email protected]
Refugee Support Aegean (RSA) is a non-profit organization focusing on strategic litigations in support of refugees, monitoring human rights violations as well as the provision of legal, social and humanitarian support in individual cases. Members of the organization are based on the islands and in the mainland and are visiting different parts of Greece in order to document the situation there. RSA s the implementing partner of the foundation Pro Asyl project RSPA (Refugee Support Program Aegean). For press contact: phone: +30 22711 03721 and email: [email protected]