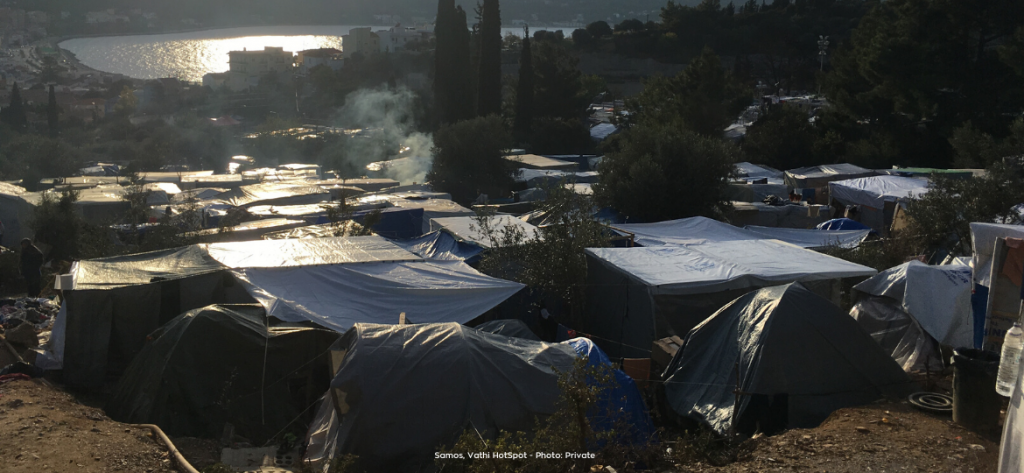 ECtHR requests Greece to provide appropriate accommodation and medical treatment to refugees contained in Lesvos hotspot
The outbreak of the COVID-19 pandemic highlights yet again the extreme risks facing refugees contained under squalid conditions on the Eastern Aegean islands. The Reception and Identification Centres (RIC) on Lesvos, Chios, Samos, Leros and Kos host over 35,000 persons, more than five times above their reception capacity. Severe overcrowding under abhorrent living conditions in the RIC is a persisting reality, in sharp contrast to social distancing measures enforced throughout Greece and to recent European Commission guidance to transfer asylum seekers to facilities with lower occupancy.
This backdrop renders evacuation out of Moria and other sites as a public health imperative to prevent loss of life. Beyond unaccompanied children, whose plight has led to welcome relocation initiatives to other EU countries, many more people face acute health risks, not least due to particular circumstances including age, medical conditions and trauma.
Immediate transfer of those individuals, regardless of status, to appropriate accommodation is necessary for Greece to comply with its human rights obligations, as recalled in recent pronouncements of the European Court of Human Rights (ECtHR). On 16 April 2020, Strasbourg ordered interim measures under Rule 39 of the Rules of Court in the case of E.I. and others v. Greece to ensure the immediate transfer of several people out of Moria. The applicants, represented by RSA, include a person with a serious medical condition, whose transfer from Moria was pending since December 2019, a survivor of torture, an infant and his parents; the asylum applications of the latter have been rejected. In its order, the Court requested that accommodation in line with Article 3 of the European Convention on Human Rights be provided and that medical treatment be ensured in line with the physical and medical health needs of the applicants.
The Ministry of Migration and Asylum has announced that 2,380 vulnerable asylum seekers, including about 200 elderly persons and 1,730 persons suffering from chronic medical conditions, will be transferred from the islands to different accommodation places on the mainland starting this week. RSA stresses that numerous cases, although recognised as vulnerable and exempted from the fast-track border procedure, have been waiting for several months to be transferred to the mainland, while others have yet to be duly registered by the authorities due to the lack of access to health services and lengthy delays in the identification procedures.
For more information, see: